MODERN CHARACTER
Main Information
Name:
Shin Baichi
Gender:
Male
Age:
16
Personality:
Shin is very sneaky. He escapes anything that happpens to him. He would appear behind you and you wouldn't even know. Not many people know him. He acts tough on the outside. But everything he does hurts him on the inside. Every kill he makes hurts him emotionally.
Appearance: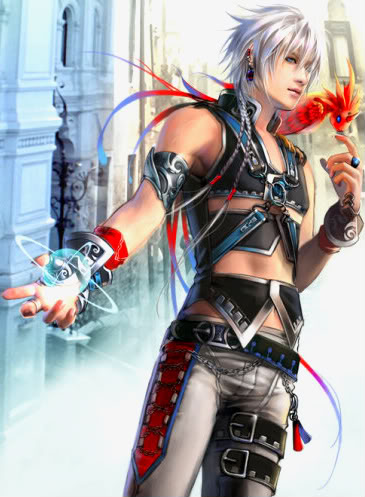 History:
Shin was born in an old place. He did not have the pleasure of being born in a hospital. He was never able to go to school. He didn't know why though. He was always home schooled. He never had friends. If he ever found a friend he was see Shin's birth mark and they would never talk to him again. Each day he was told by one of his teachers to train. At first, when he first started to train, he didn't know what he was talking about. After a while he learned that he was a decendant of an infamous assassin. His "Parents" were actually a pair of workers for the family. They were told to always protect every decendant from the assassin. Each generation had a protector. The protector was usually a child their age. But in this case, the previous protectors could not have children. Their loyalty to the infamous assassin would have to end there. Shin would have to pick a family trust worthy to take care of his following generations. What he doesn't know is that he won't need to do it. The only reason this was done was in order to find the assassins Boodline son. The bloodline son would have all the skills that the infamous assassin had. The only way he could have his skills was by having the infamous' memories.
Character Description
He has similar characteristics to his ancestor.
ANCESTOR CHARACTER
Main Information
Name:
Alfonso Bianchi
Nickname:
The Infamous Assassin
Gender:
Male
Age:
17
Personality:
He is exactly like Shin. But he was more brutal.
Appearance: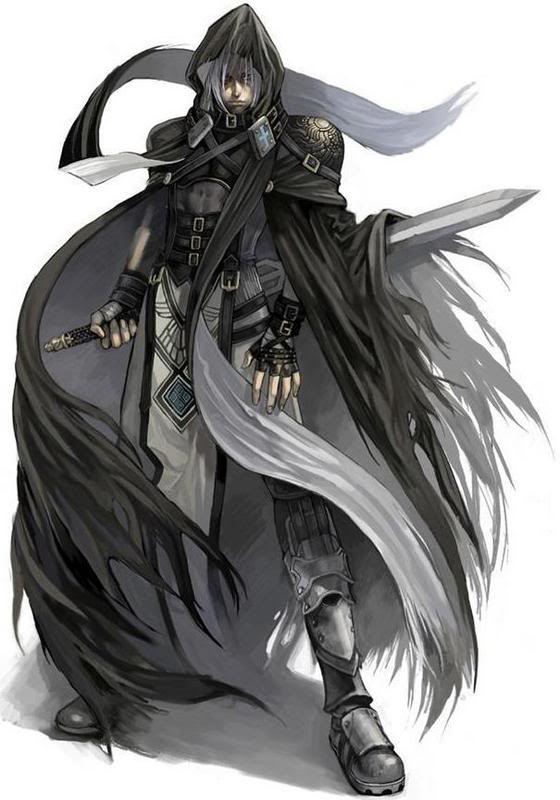 History:
He was born an only child. He lived in a world where there was a lot of killings. One day his father told Alfonso to go get eggs to eat. When he came back he found his father dead. Next to him was a templar. These people were supposed to be the biggest thing you could be. He saw the boy so he ran. Alfonso ran and ran until he got into a place where he could hide. He hid and then saw the templar pass by. He then started to sob. He knew that he didn't have anyone to be with. He was the age of fourteen years of age when this happened. He was walking down the street when he saw a member of the assassins attack a templar. At first he didn't know he was from the assasins. After the templar was dead. He ran to the assassin. He yelled at him. "Take me with you! My father was killed by a templar." The assassin looked at the boy. He then said "Follow me." He knew this was a test. He climber through buildings. Swinging from poles. It was hard to see since it was dark. You could still see lanterns lit. He then came up to a room. He went inside where he found three other people. "Are these assassins too?" Everyone in the room looked at him. He knew now that they were. They walked into another room. The assassin looked at the boy and said "I will train to be an assassin. I see that you have suffered from the templars. That is the reason why the assassin's order was created. I will train you from now on. He was trained until his mentor died. He became the most infamous assassin because he killed every man that was involved in the killing of his mentor.
Character Status
Alliance:
Assassin's Order
Abilities:
Eagle Vision, Poison
Primary Weapon:
Hand Daggers
Role-Play Sample
This is a sample that i did in a Pokemon Forum.
" Ryder, get out of bed already." Ryder's mom said. "What time is it. Wha, oh know. Mom why didn't you wake me?! I'm late."
"Late for what?" "I'm starting my journey today. Don't you remember." "No, not really. You must have told your father." Through the door came his proud father. "There's my son. I knew you would make it one day. I can't wait to see you in the Unova League." "Dad, i won't make it to the Unova League if i can't even make it to the professors lab.""Oh that's right. What are you still doing here. Huh." As he turned around he could see his son on his bike speeding towards the far yet near lab. "Sorry Dad. Can't be late." As Ryder was heading towards the building he passed by one of his friends house. He stopped almost automatically. "I have to make a quick stop."
Ryder knocked on the door standing between him and the house. No answer. He knocked a second time. "Im coming."
A woman answered the door. "Good Morning Ryder. What brings you here ?" "Im here to see Ashley""I think she is still asleep." At that moment the girl by the name of Ashley came down the stairs. "Now i'm not. Oh, hi Ryder." The two future trainers had been going out secretly for about two months. They made plans to go on an adventure together. But her mother did not approve of her going. Ryder told his mom and approved so he couldn't just change his mind. It would bring suspicion. But then she told her mother that she wanted to be a Ranger. Her mother loves pokemon. She believes that they should not be "enslaved" as she calls it. "Mom can i talk to Ryder real quick." She shook her head. "I'm going to miss you. Come visit me. If i'm not gone yet." Ryder was so sad he couldn't say anything. They hugged and parted ways.
From far away the Lab looked smaller. But as he got closer it looked bigger than it seemed. He could see the sign that said "Pokemon Laboratory" hanging in the front of the huge white building. By the time he noticed it he was in front of the huge building. He breathed in and then out. He was a little nervous. He entered to find the professor waiting for him. The professor had taught him everything he knew. She got Ryder prepared for this exact same day. Now, thanks to her i will begin my journey.
"Hi, Professor Juniper. I'm ready to begin my journey." "That's good. But first i will give you your Pokedex.The Pokédex is an electronic device designed to catalog and provide information regarding the various species of Pokémon. The name Pokédex is a portmanteau of Pokémon and index. Each region has its own Pokédex, which differ in looks, species of Pokémon catalogued, and capabilities such as the ability to sort the list of Pokémon based on alphabetical order, or display the Pokémon's height compared to the player character. The "National Dex" allows all Pokémon from other regions to be cataloged. But you will first start with the Unova Pokedex. She reaches into a cabinet and takes out a black and red Pokedex and hands it to Ryder. Afterwards she takes out three pokeballs. These contain three Pokemon. You will have to choose one. She grabbed a pokeball and threw it. There was a flash then nothing. Standing in front of Ryder was the Pokemon by the name Axew.
Ryder new almost everything about Axew." Axew is a bipedal, greenish-colored Pokémon with noticeable nostrils and pale tusks protruding from the sides of its mouth. The back of its head, tipped with dark grayish-green coloration, has a horn- or spike-like, pointed and tall protrusion. Axew also has dark grayish-green coloration rimming its eyes, which have red irises. A collar-like, forest-green patterning encircles its neck; most of its body is a dull grayish green. Axew's limbs and tail are small, with its forelimbs having three digits and its feet having two digits.An Axew's tusks can easily grow back when broken.Axew mark territory by putting gashes on plants.Axew's live in areas with plants. He evolves in to Fraxure which evolves into Haxorus." She threw another Pokemon into the air. The Pokemon known as Deino came from this on. He knew much from this one too. "Deino, a small blue skinned quadrupedal Pokémon with black fur covering its head and neck which conceal everything but its mouth from view. The fur around its neck also has six purple spots encircling it and the hair on the top of its head takes the shape of a single small horn. It also has a short tail. Deino have the vigor and energy to bite constantly and without stopping.Because they are blind, Deino will bite at anything. They never stop biting, and are therefore dangerous to approach without taking precautions. They will also ram anything, ensuring that they always have bruises all over them. Deino can and will eat anything." "That is the last of the Pokemon. The other one is reserved for another trainer. I suggest you record them on you Pokedex." He quickly took out his Pokedex and recorded them as told. "So which shall you pick. Make your choice." "I think it is pretty obvious. Axew. Me and him are the same. No matter what we will not give up. We even have the same nature. Right Axew."""Axewwww!!!" From that point on Axew and Ryder would be trainers until the end of times. They were on their way to the Pokemon League.